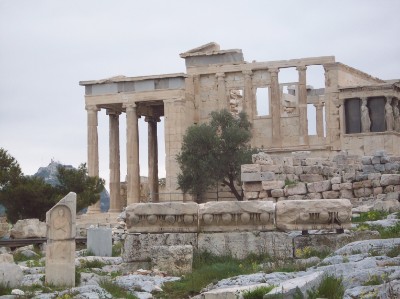 The Acropolis in Athens
Probably the most famous site of Greece and an amazing one at that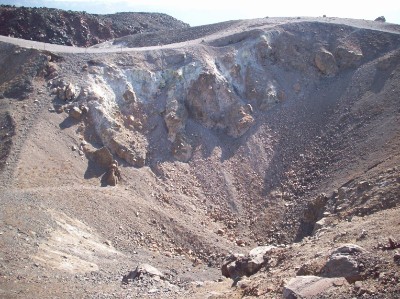 Nea Kameni volcano of Santorini
This is the most active volcano in the South Aegean , Trips are done daily but not a good idea for those who struggle with walking long distances as it is a fair treck to the get to the spot where you can look down into the volcano itself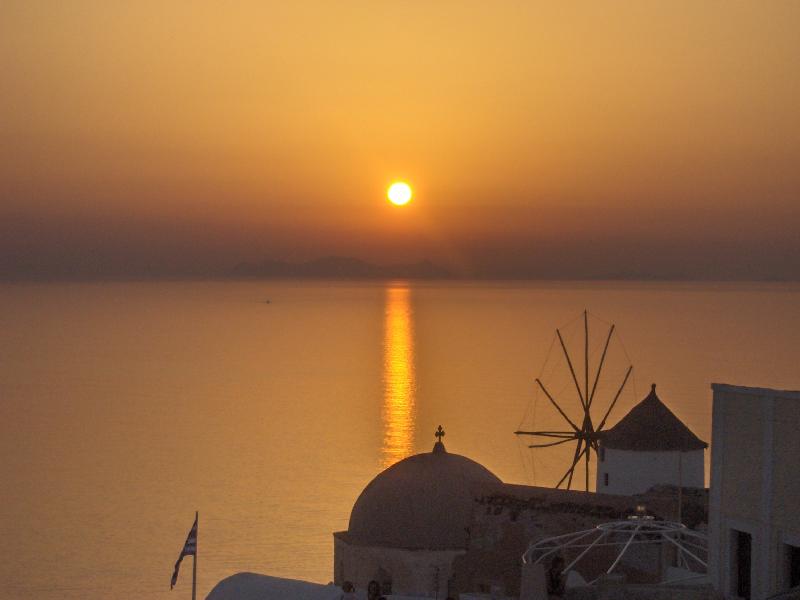 Sunset from Ia Santorini
The most amazing sunset you will ever see sets just off Santorini but the best place to view this is from the town of Ia also spelt Oia , It is worth getting there early as the best viewing spots get taken quickly .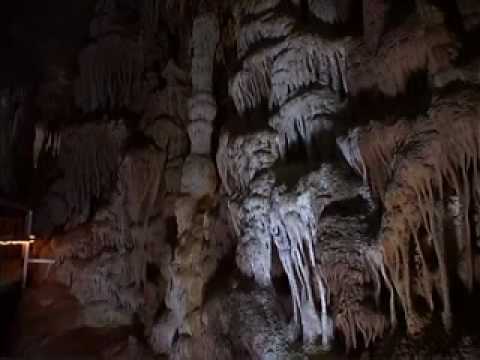 Halkidiki caves
Known as Petralona caves located near Nea Moudania are 300 meters above sea level on the west side of Mt. Katsika in Halkidiki Macedonia . The cave was discovered in 1959 .
The cave is open from 9am till one hour before sunset , unfortunately camera's are not permitted inside the cave but postcards are available on site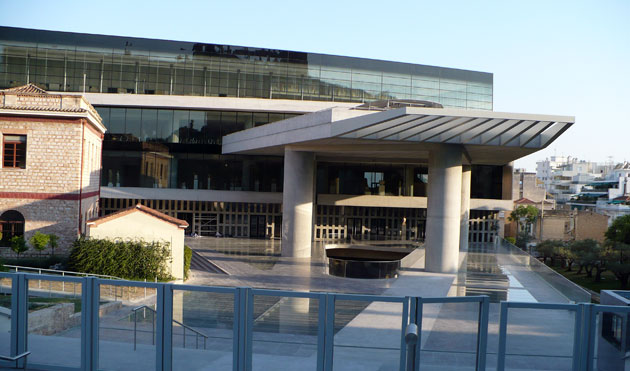 The National Archaeology Museum of Athens
The new museum (2007) is 25,000 square meters with exhibition space of 14,000 square meters and has a cafe , gift shop video area and is packed with Greek history very nicely displayed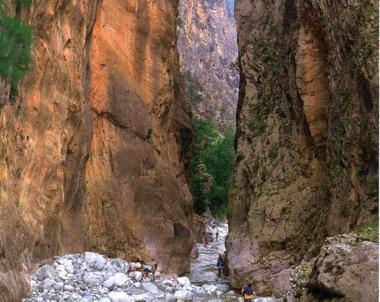 The Samaria Gorge in Crete
The gorge is inside the Samaria national park in southwest Crete and is 16km long , there is a section of the gorge called the iron gates where it closes down to a width of just 4 meters as you look up to the top at a staggering 1100 meters .
You will most definitely need your walking boots but well worth the hike for the views as well as seeing some of the wildlife and flowers in the area .